HAIC Talk: The Impact of the EU's GDPR on Northern American Companies and Cross-Border Data Management – with Jordan Fischer
04/02/2020 @ 16:30

-

18:00

Free
Description: In the last two years, new data protection regulations have gone into effect in a number of different regions, with the European Union's General Data Protection Regulation garnering the most attention, both within Europe and in North America. For North American companies, the GDPR has heightened the data protection conversation to the executive level. Many companies in the US operated with little to no restrictions regarding data protection, but are now finding themselves brought under the GDPR requirements. Further, individual US states are moving more towards providing similar data protections as the GDPR: California being the most prominent.
This talk will focus on the role of the GDPR and EU data privacy regulations generally in driving the privacy conversation within North America. The varying regulatory requirements are converging when organizations exchange, transfer and process personal information across borders and, as such, forcing companies to take key steps to efficiently and securely implememnt data management practices.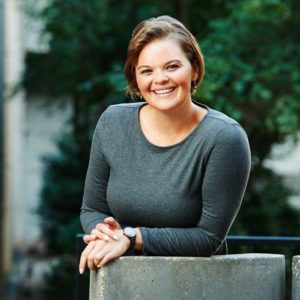 About the speaker: Jordan Fischer focuses her research on data privacy and cybersecurity, bringing an interdisciplinary approach to her teaching. Professor Fischer explores the convergence of the law and technology, researching the practical implications of regional data protection regulations within a backdrop of the global economy.  Professor Fischer applies her practical experience working with multinational companies to better understand the evolution of security and privacy within changing regulatory and legal frameworks to balance consumer and end-user rights with enterprise innovation and business efficiencies.
After receiving her JD summa cum laude from the Kline School of Law in 2013, Professor Fischer clerked at the Court of Justice of the European Union in Luxembourg City, Luxembourg for Koen Lenaerts, who is now the president-judge of the court. Professor Fischer joined the Kline School of Law faculty in 2015, teaching European Union law courses.
In addition to teaching, Professor Fischer is a co-founder and managing partner at XPAN Law Group, LLC, a certified Women's Business Enterprise by the Women's Business Enterprise National Council and a certified Women Owned Small Business. At XPAN, she focuses her practice on international data privacy and cybersecurity and cross-border data management, with an emphasis in European Union data privacy regulations and the General Data Protection Regulation. Professor Fischer's background in business and international data protection regulation enables her to provide critical legal guidance to balance business growth and development with data management, network assessments and best practices in cybersecurity. She also counsels clients on cross-border data management, including the complexities of discovery in international litigation.
Professor Fischer is a visiting scholar in the SECCLO programme.
Venue: Lumituuli auditorium, Dipoli, Otakaari 24, 02150 Espoo.
Time: 16:30 – 18:00 (coffee and buns served from 16:00). The lecture will be approximately 45 minutes, after which there will be time for questions.
Registration: HAIC Talks are open to everyone and free of charge but we ask you to register for the event as it helps us to estimate the number of coffee ordered, thank you.