Nyberg fest celebrates and honors Prof. emerita Kaisa Nyberg's work in the field of cryptography and cybersecurity. We organize a research seminar where the speakers will be Nyberg's former colleagues and doctoral students.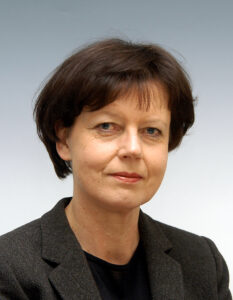 Prof. emerita Kaisa Nyberg is a distinguished scholar renowned for her significant contributions to the field of cryptography. With a career spanning several decades across academia, industry, and military, Nyberg has made groundbreaking advancements in the development of cryptanalysis and cryptographic protocols. She is most notably recognized for her pioneering work in linear and differential cryptanalysis, which are nowadays fundamental concepts in provable security and the design of cryptographic algorithms. Nyberg's expertise and dedication have had a lasting impact on the world of cryptography, a testament to her prominence in the field.
Date: 27.10.2023   
Time: 13:00-17:00   
Venue: Lumituuli, Dipoli, Aalto University 
Program:
Opening
Session 1:
Thomas Johansson, Lund University, Sweden: Stream ciphers and SNOW

Joan Daemen, Radboud University, Netherlands: Reflections on boxes and approximations

Coffee break
Session 2:
Hadi Soleimany, Shahid Beheshti University, Iran: Recent Developments in Fault Attacks on Symmetric Primitives

Mikko Kiviharju, Aalto University, Finland: Reflections on Finnish military radios, case SANLA

N. Asokan, University of Waterloo, Canada: Real-world Security with Kaisa Nyberg

Closing and celebration
The event is open to all and free of charge, but we ask you to register for catering by 19.10.2023.  
The event is organized by the Aalto University Cryptography group and Helsinki-Aalto Institute for Cybersecurity (HAIC).