We're happy to announce that the HAIC Talks series will continue on February 10 with Yasemin Acar's talk "Human Factors in Secure Development – How we can help developers write secure code "
Speaker: Yasemin Acar, Max Planck Institute for Security and Privacy, Bochum, Germany
Date: 10 February, 2021
Time: 16:00 – 17:30. The lecture will be approximately 60 minutes, after which there will be time for questions.
Venue: Online
Registration: https://haic-talk-with-yasemin-acar.eventbrite.fi
Lecture description: We are seeing a persistent gap between the theoretical security of e.g. cryptographic algorithms and real world vulnerabilities, data-breaches and possible attacks. Software developers – despite being computer experts – are rarely security experts, and security and privacy are usually, at best, of secondary importance for them. They may not have training in security and privacy or even be aware of the possible implications, and they may be unable to allocate time or effort to ensure that security and privacy best practices and design principles are upheld for their end-users. Understanding their education and mindsets, their processes, the tools that they use, and their pitfalls are the foundation for shifting development practices to be more secure. This talk will give an overview of security challenges for developers, and research avenues to address these.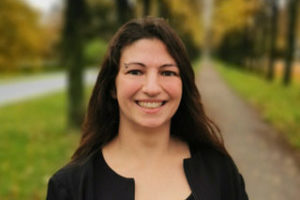 About the speaker:  Yasemin Acar is a Research Group Leader at MPI-SP, where she focuses on human factors in computer security. Her research centers humans, their comprehension, behaviors, wishes and needs. She aims to better understand how software can enhance users' lives without putting their data at risk. Her recent focus has been on human factors in secure development, investigating how to help software developers implement secure software development practices. Her research has shown that working with developers on these issues can resolve problems before they ever affect end users. She was a visiting scholar at the National Institute for Standards and Technology in 2019, where she researched how users of smart homes want to have their security and privacy protected. She received the John Karat Usable Security and Privacy student Research Award for the community's outstanding student in 2018. Her work has also been honored by the National Security Agency in their best cybersecurity paper competition 2016.
In the style of studia generalia, these lectures are free and open to everyone. No background knowledge in cybersecurity is required. All welcome!