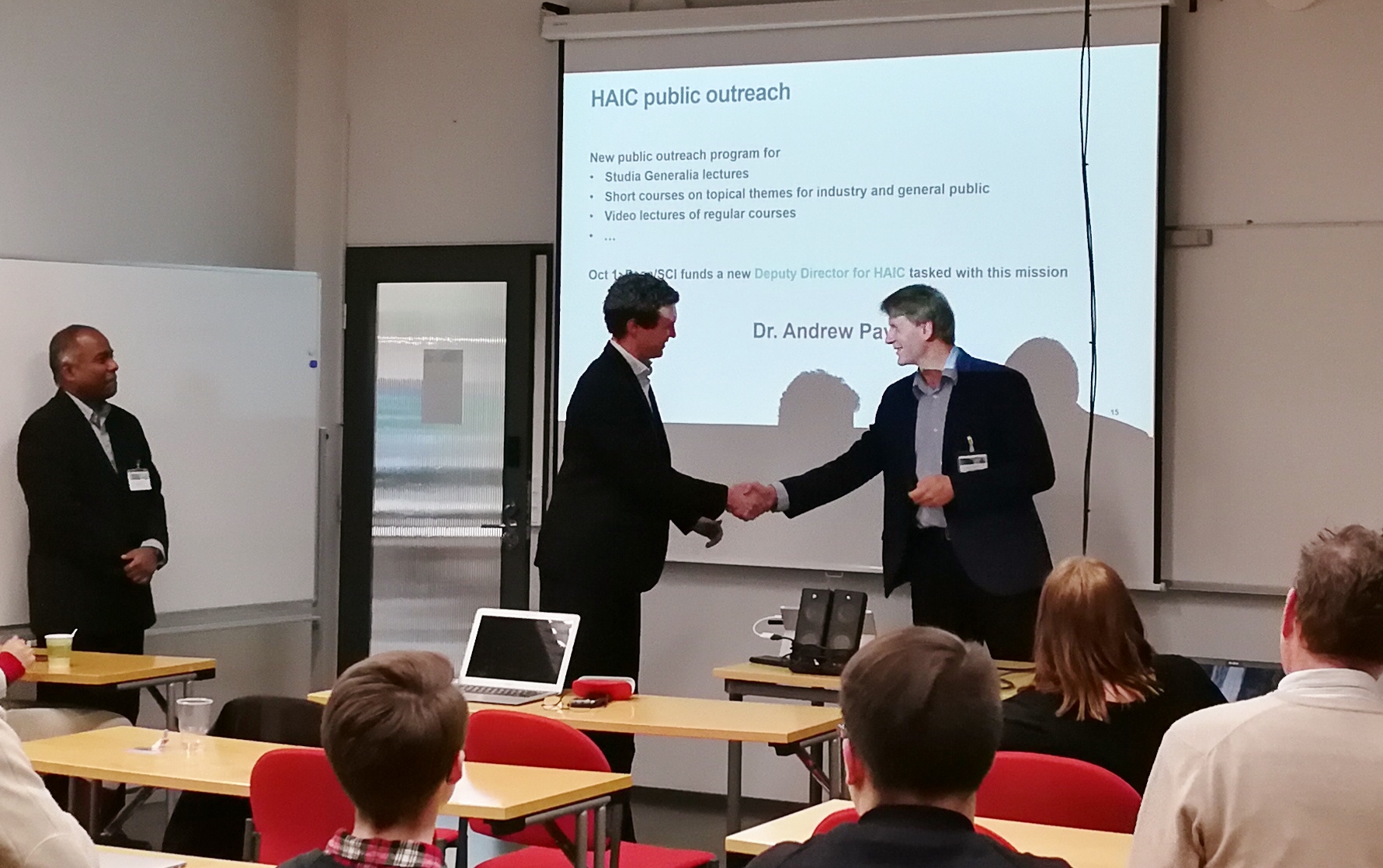 Prof. Jouko Lampinen (on the right), Dean of Aalto University School of Science, shaking hands with Dr. Andrew Paverd (on the left), a new deputy director of HAIC.
Last Friday, we held our first HAIC meet-and-greet event to report on the first year of HAIC to our advisory board, consisting of representatives of companies who donated towards HAIC scholarships in 2017. Prof. N. Asokan (Director of HAIC), Prof. Valtteri Niemi (Deputy Director) and Ms. Eija Kujanpää (Co-ordinator) presented the report.
Prof. Jouko Lampinen, Dean of Aalto University School of Science, spoke on behalf of Aalto University. He announced a new "HAIC public outreach" initiative. He also appointed Dr. Andrew Paverd, Research Fellow at Aalto University, as a deputy director of HAIC tasked with building out this initiative.
The event was also intended for HAIC supporter companies to "meet-and-greet" our students and tell them how they can engage with the companies via internships and MSc thesis positions at the companies. Mika Ståhlberg and Alexey Kirichenko represented F-Secure (Mika's presentation). Pauliina Snellman represented Nixu (Pauliina's presentation). After brief presentations, students had the opportunity to discuss with company representatives over dinner, individually and in small groups.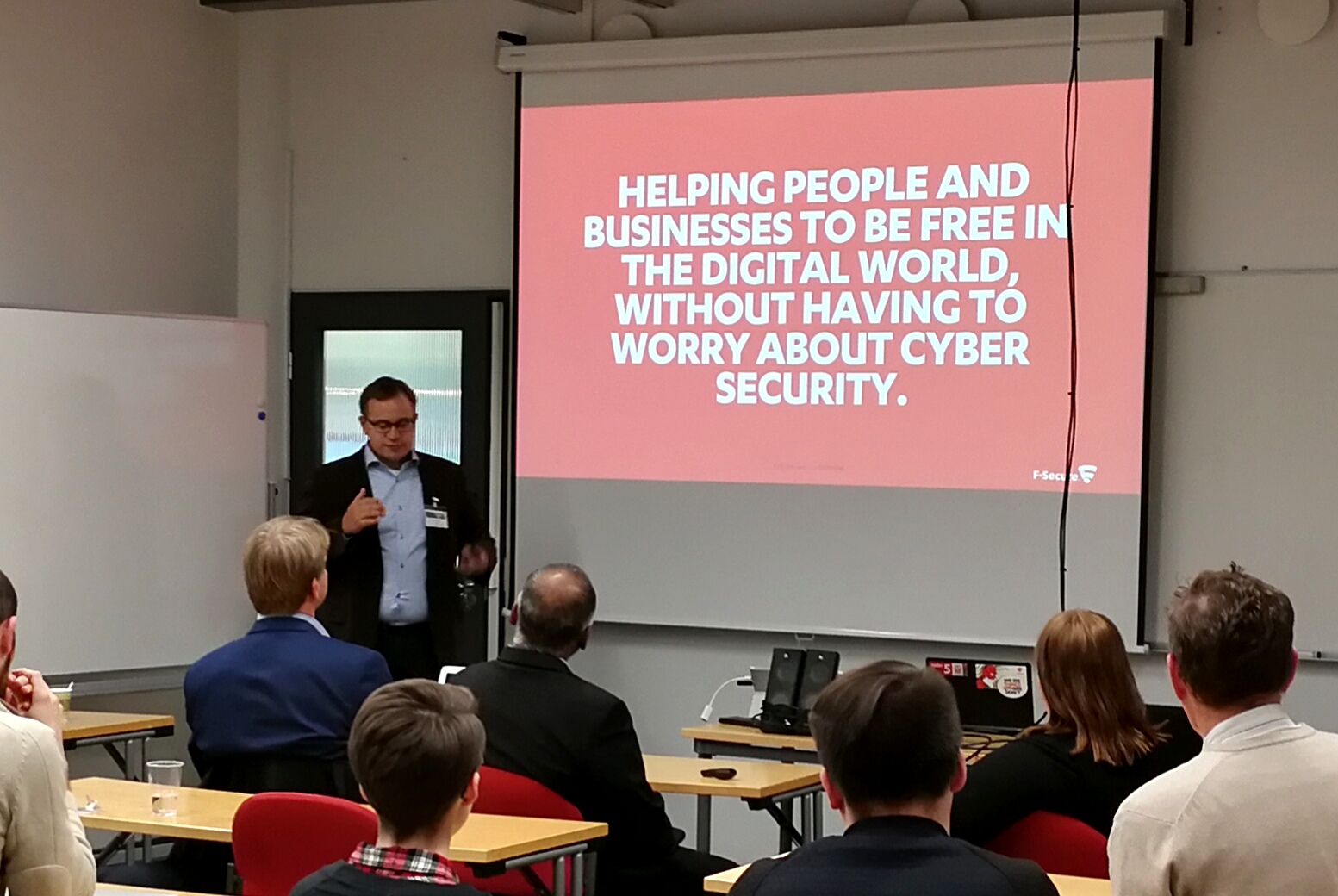 Mika Stålhberg presented F-Secure.
Pauliina Snellman presented Nixu.
As we continue to build on the success of HAIC's first year, we are once again reaching out to our industry partners to support HAIC by funding scholarships for incoming students. Join us in ensuring attracting and training top information security talent in Finland.